HeismanWatch.com's Week 10 Rankings
1) Baker Mayfield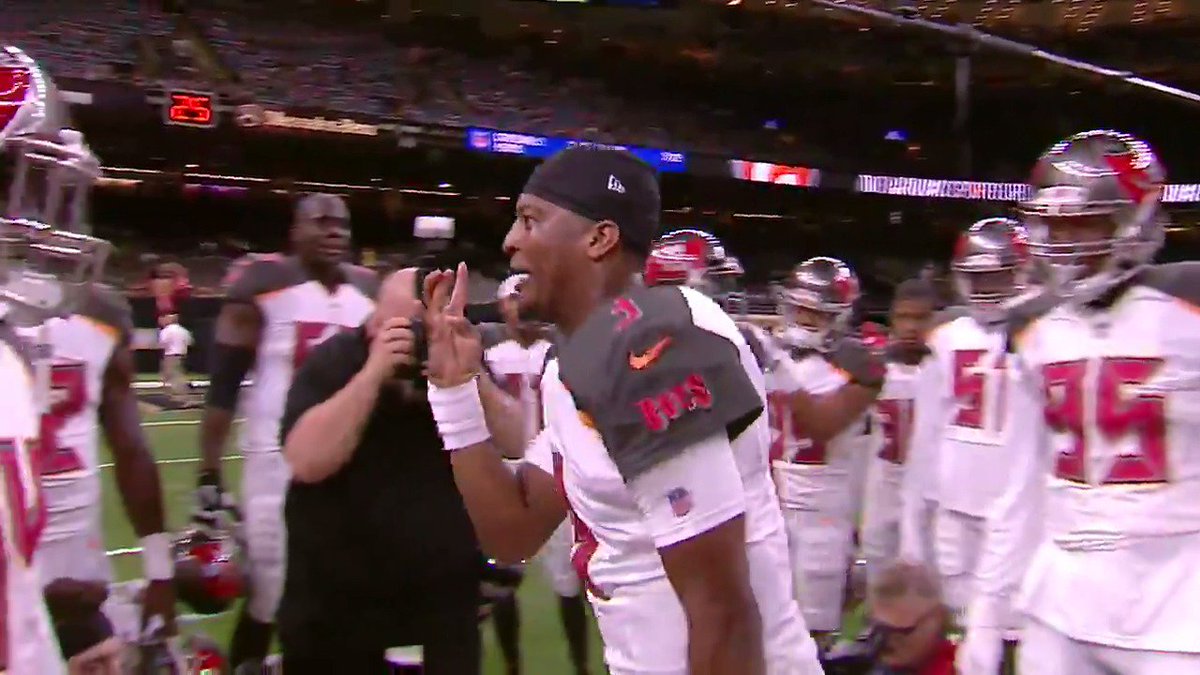 "Let's eat a W!" – Jameis Winston
Baker Mayfield ate a monster "W" on Saturday against Oklahoma St. Not only did the Sooners take down archrival Oklahoma State in a 62-52 basketball score of a game, he threw for nearly 600 yards (598) and five TD's in the process.   The win coupled with a huge game statistically did a few things for the university in Norman, OK: the Sooners are in the Playoffs for now and Mayfield has essentially purchased a ticket to the Heisman Award Ceremony in NYC.
I feel like we've done this every week for the past three years now:  Mayfield's numbers are Heisman-worthy.  He ranks in the top-3 in comp. %, yards, yards/att, TD's, rating, and yards/g.
2) Jonathan Taylor
"I gets no respect." – Rodney Dangerfield
Jonathan Taylor doesn't get a lot of hype nationally.  Hell, neither does his team.  However, both are having an unblemished year in a Power-5 conference.  The Badgers are the only undefeated team left in the B1G and Taylor is leading the B1G in rushing by a large margin.  I'll tell you what; if a Michigan, Ohio State or Penn State RB was undefeated and was over 400 yards better than the next closest rusher in the conference, he wouldn't be #2 on this list, he'd be higher.  This outstanding freshman RB from an undefeated Wisconsin is 4th in the FBS in rushing with 1,368 yards and his 12 TD's aren't too shabby either.
The argument against Taylor and Wisconsin is that their schedule hasn't been difficult.  Those critics are correct, for now.  Wisconsin ranks 58th in strength of schedule.  However, it's about to get real in Badger football.  Iowa and Michigan in back-to-back weeks should either eliminate the doubters or give the critics an even higher horse to ride in on.  Taylor though, has been busting opponents up no matter who they are.  Credit where credit's due and Taylor has earned this spot and a trip to NYC…for now.
3) Saquon Barkley
"The sky is falling!!!"  – Chicken Little
Barkley is in freefall mode.  Penn St. has only lost by a combined four points in the past two weeks, yet Barkley could not be further away from gaining his traction as the Heisman has seemingly slipped out of his grasp.
In those back-to-back defeats (39 – 38 @ Ohio St. and 27 – 24 @ Michigan St.), Barkley had a long run of 36 yards in each contest for a total of 72 yards.   Outside of those two carries, Barkley only managed 71 yards on 34 carries.  In those games Barkley was…aight as a pass catcher as well, compiling seven catches for 56 yards.
Barkley and Penn St need some redemption in the worst way on Saturday.  Rutgers is giving up nearly 180 rushing yards per game on the year.  Barkley needs 200+ to get his name reinstated with "Heisman favorite."
4) Josh Adams
"Four scores and seven years ago…" – Abraham Lincoln
The cleanup hitter in college football, Notre Josh Adams is a home run waiting to happen.  Adams has an FBS leading seven rushes of 60 yards or longer.  On the year, Adams is 9th in FBS in rushing YPG with 132.33 yards and the junior has nine TD's.
It certainly helps Adams' Heisman case that the school he plays for is basically 'Heisman U' as it has seven previous Heisman winners, tied for most with USC.*  (Oklahoma has won the Heisman seven times but only had six winners because Archie Griffin won the award twice).  A case could also be made for dual-threat QB Brandon Wimbush and his 24 total TD's to garner some Heisman love.
Whatever the reason may be, Adams is a fantastic football player having an outstanding year.  Notre Dame is currently in the playoff picture and two more games against really good competition will only help Adams' Heisman argument if he continues his explosive play.
5) Lamar Jackson
"Do you remember the times?" – Michael Jackson
There's a lot of people putting Arizona's Khalil Tate and Stanford's Bryce Love on their Heisman list because they've put up ridiculous numbers.   To their respect, they have been filling the stat sheet.  Tate has been the 2017 version of Lamar Jackson the past five weeks.  Love leads the country in rushing YPG with 182, 20 yards better than the next closest RB.  However, the reigning Heisman champ isn't about to go away quietly.  Jackson is still doing work this season.
On the year, Jackson has 32 total TD's, 18 through the air and 14 on the ground.  Jackson ranks in the top-20 in rushing yards and the top-10 in passing yards.  His team hasn't produced a very good win/loss record, but don't blame Lamar.  He has only accounted for at minimum 300 yards of total offense and two TD's in every. single. game.  If this award was given to the most important player to their team, it'd be hard to argue against Jackson winning that award…again.
Heisman Notables
Khalil Tate
Easily the best five game span for any player this season.  But Heisman's aren't won on such small sample sizes.  Through those five games, Tate is averaging 177.8 yards passing and 200 yards rushing.  Arizona suffered their only loss with Tate at the helm last weekend at USC.  Not sure if Tate will get a NYC nod, but I would be surprised if he's not the 2018  Heisman favorite per Vegas already.
Bryce Love
Pretty dismal last couple of weeks.  First a DNP then a mediocre 69 yard performance that is watered down by a 52-yard TD run.  Oh, and Stanford lost too by the way.  Still the leader in YPG but no longer the leader in total rushing, Love is turning into a "we should just be friends" as the season is winding down.
JT Barrett
Last week's Heisman #1 according to us, Barrett caught up to right where he should be in INT total with one no-good-very-bad-awful game against Iowa.  Four interceptions later and a 31-point drubbing from the Hawkeyes, yes, the Iowa Hawkeyes and JT Barrett's Buckeyes look like they are playing a game of Shoots-N-Ladders with their season.
5) Bryce Love