Well the Pac-12 might not be the best power-5 conference in the country (worst winning % of any P-5 conference), but they have some of the best Heisman prospects in 2018.
---
A possible #1 overall pick in next year's draft, Oregon's Justin Herbert looks like an NFL quarterback standing 6'6″ and weighing around 230.  Herbert throws like an NFL quarterback completing 67% of his passes in 2017.  But in Justin Herbert's three-year college career he has yet to complete a full season so it's TBD  if he can put up Heisman-like numbers.  If the start of 2018 becomes a trend moving forward, it's imaginable that Herbert throws for 3,500+ yards and 40+ TD's.  Statistics good enough to win a Heisman and with a name sure to gain traction in terms of future NFL employment, Justin Herbert is definitely a solid Heisman candidate.
---
Welcome back Bryce Love, the Heisman conversation missed you.  After a dreadful week 1 performance against SDSU (18 carries for 29 yards), Love went out and totally redeemed himself against USC.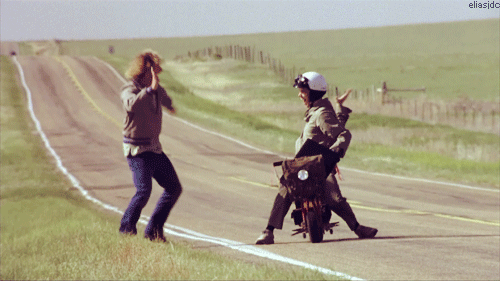 I'm not quite sure Bryce Love is back to Heisman-level yet, but he's heading in the right direction after 136 yards and a TD for the AP #10 Stanford Cardinals.
---
Colorado's Steven Montez is somebody worth keeping on your Heisman radar.  Through two games, Montez has thrown for over 330+ yards in each game, has eight total TD's and two big wins, both on the road.  The first was against in-state rival Colorado State and just last Saturday in Lincoln, Nebraska the Buffalos spoiled Scott Frost's coaching debut in a thrilling 33-28 win in which Montez threw a TD with 1:06 left in the 4th to lead Colorado to victory.
---
In arguably the biggest upset so far in 2018, Arizona State led by QB Manny Wilkins beat Michigan State at home 16-13.  The game may have been too late for east coast viewers, something Pac-12 Heisman candidates are all too familiar with, but if you haven't seen Manny Wilkins play you definitely need to set the DVR and re-watch the Sun Devils on a blessed Sunday morning.  Wilkins threw for 380 yards last Saturday and for the year Wilkins has five TD's.  As long as Wilkins and potential All-American WR N'keal Harry keep balling, this Arizona St. team is extremely dangerous in the Pac-12.